All photos by Rens van Rijn © Phodocu

With the biennial international exercise Pitch Black held by the Royal Australian Air Force (RAAF) in the Northern Territory of Australia, a few public events are scheduled each year for the local community, vacationers and aviation enthusiasts to enjoy. Phodocu was present to witness the flypast and open day in Darwin. An impression of these events have been bundled into this special photo report.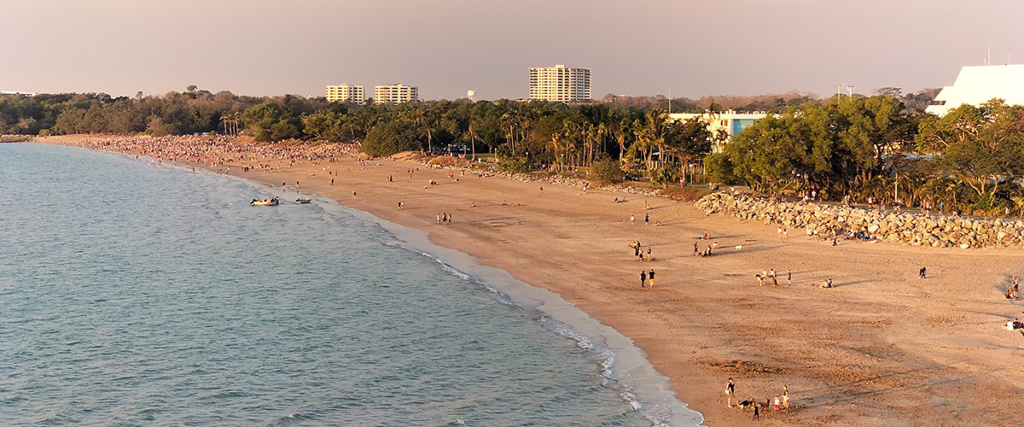 At the Northwest side of Darwin city center lies Mindil Beach on the edge of Fannie Bay. This is the center stage for the biannual flypast and handling display of various nations participating in the Pitch Black exercise. Large crowds gathered around here in the late afternoon enjoying a drink and watching the sunset. But above all people came out to witness the main event; a massive fly-by of all kinds of aircraft and solo demonstration of the RAAF F-35A Lightning II fighter jet.
Flypast schedule 1700h-1815h
US Marine Corps MV-22B Osprey
French Air & Space Force CN-235
Royal Air Force KC-30 Voyager MRTT + Eurofighter Typhoons
Japanese Air Self-Defence Force Mitsubishi F-2s
MMF A330 MRTT + German Air Force Eurofighter Typhoons
Republic of Singapore Air Force F-15SG Eagles
Republic of Singapore Air Force F-16D Fighting Falcons
US Marine Corps F-35B Lightning IIs
Indonesian Air Force F-16 Fighting Falcons
Royal Australian Air Force F-35A Lightning IIs
French Air & Space Force A330 MRTT + Dassault Rafales
Royal Australian Air Force EA-18G Growlers
US Air Force F-15C Eagles
Republic of Korea Air Force KF-16U Fighting Falcons
Indian Air Force Sukhoi Su-30MKIs
Royal Australian Air Force F-35A Lightning II (handling display)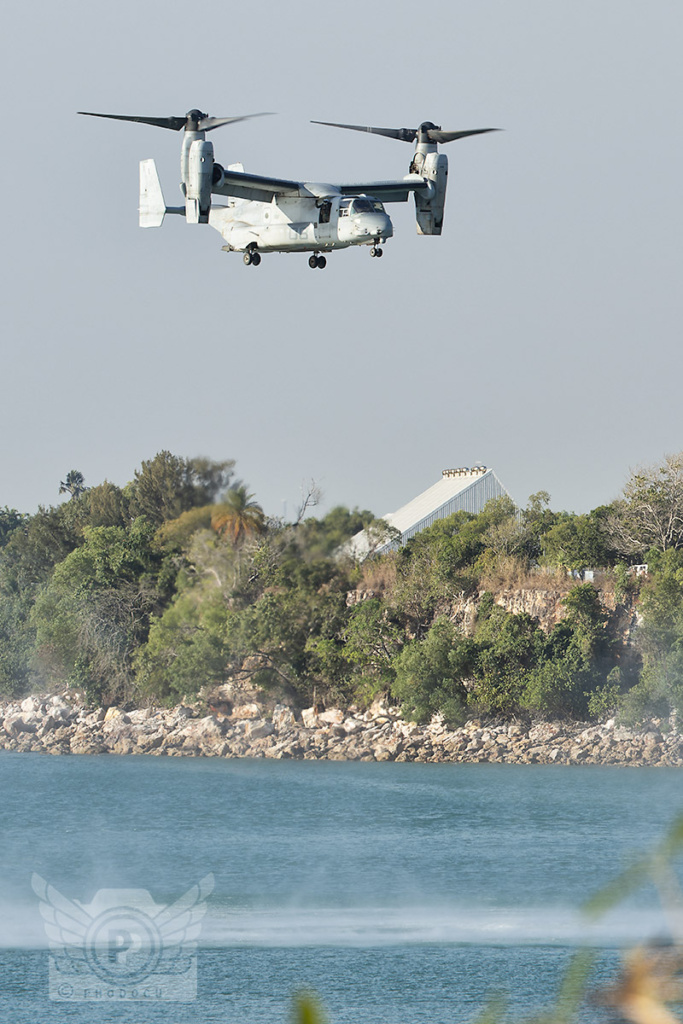 It was a good mixture of fast passes and slow flight performances such as the US Marine Corps MV-22B Osprey and F-35B Lightning II showcasing their versatile maneuverability.
Several Multi-Role Tanker Transport (MRTT) aircraft were accompanied by fighter aircraft that flew in formation over Fannie Bay. They support the Pitch Black exercise by providing aerial refueling within the extended ranges over the Northern Territory. The 'MMF' stands for Multinational Multi Role Tanker and Transport Fleet, being a joint NATO air cooperation program between The Netherlands, Germany, Belgium, Luxembourg, Norway and Czechia. In this case the A330 was flown by a fully German Air Force crew.
Some aviators pleased the crowd with multiple low passes demonstrating their excellent flying skills and total control over the massive power of these fighter jets.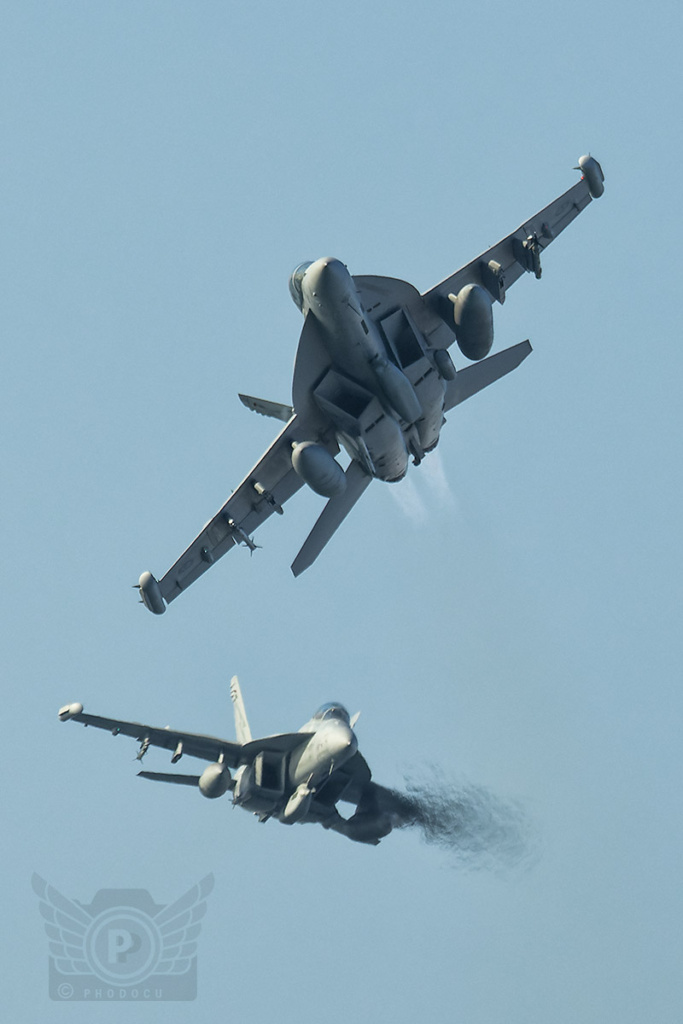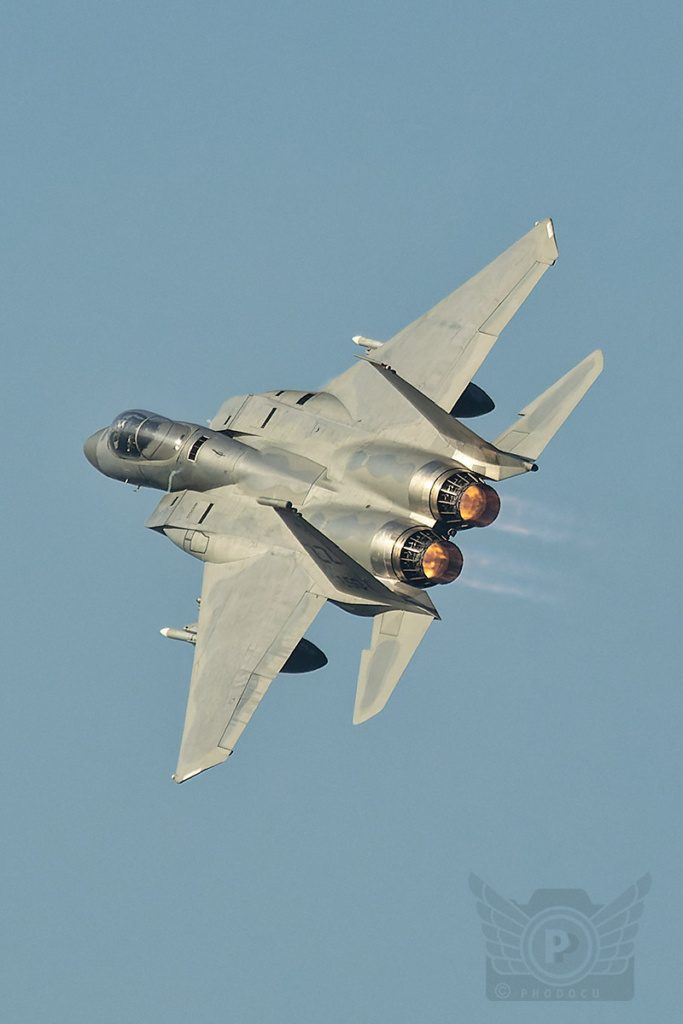 Royal Australian Air Force F-35A Lightning II solo display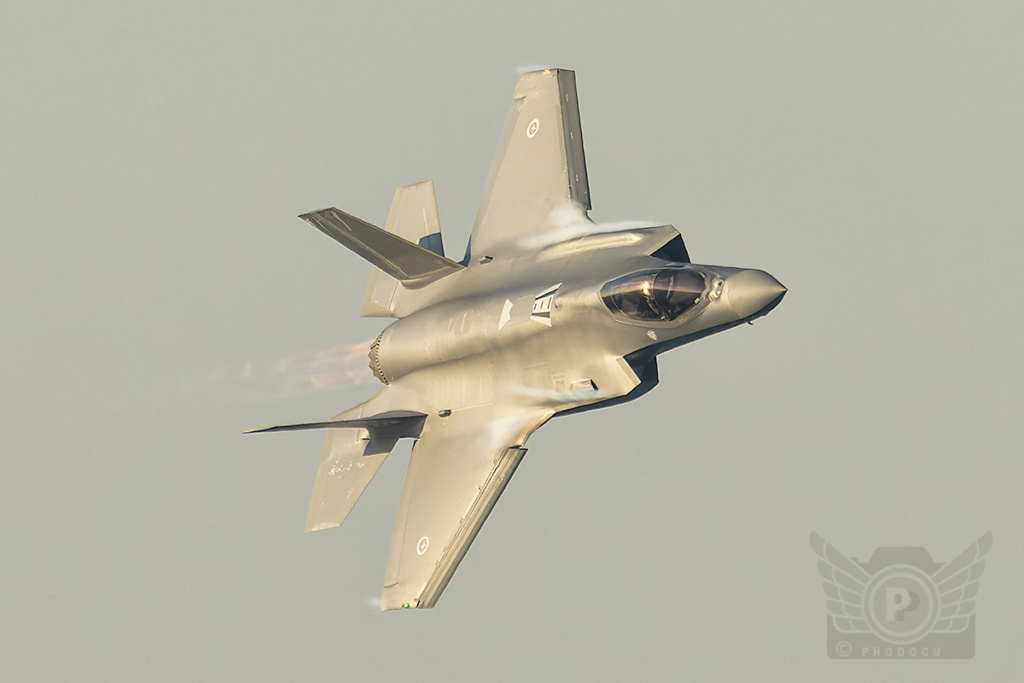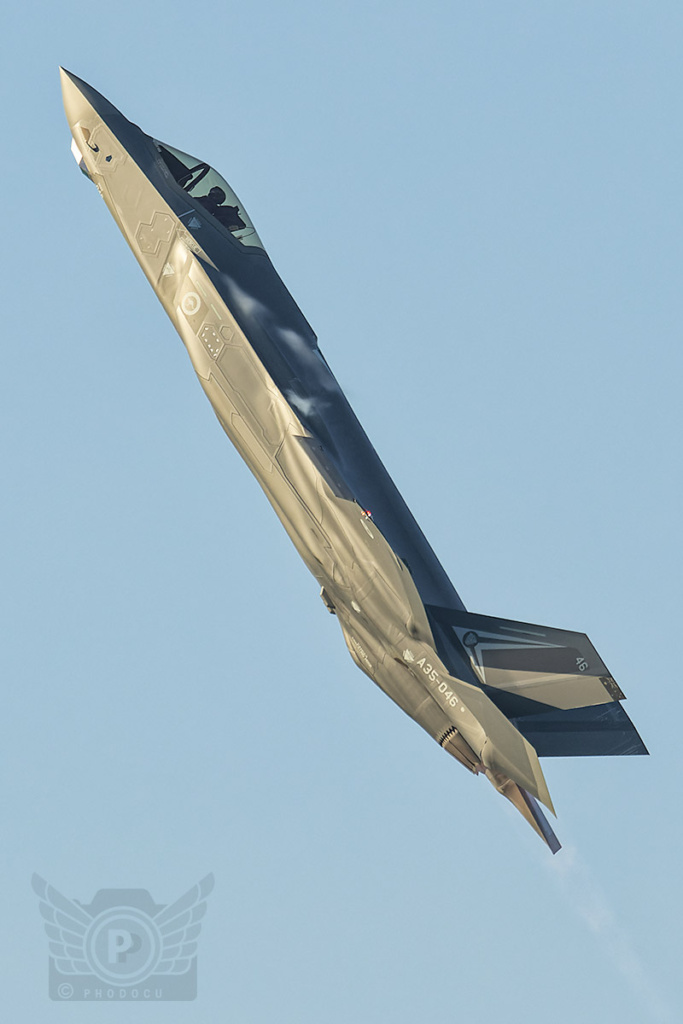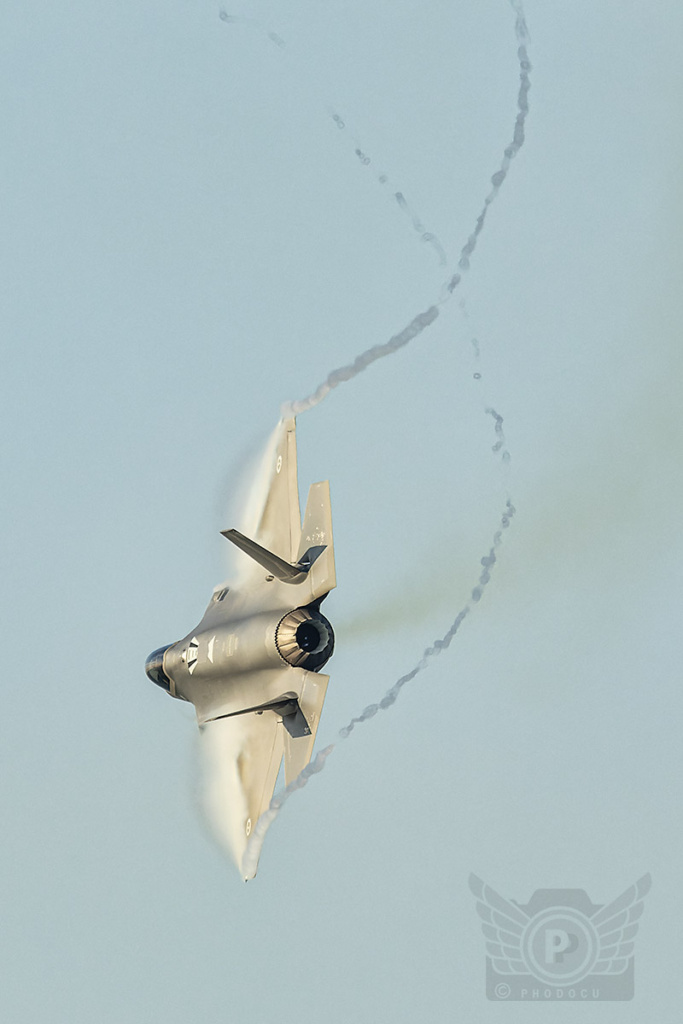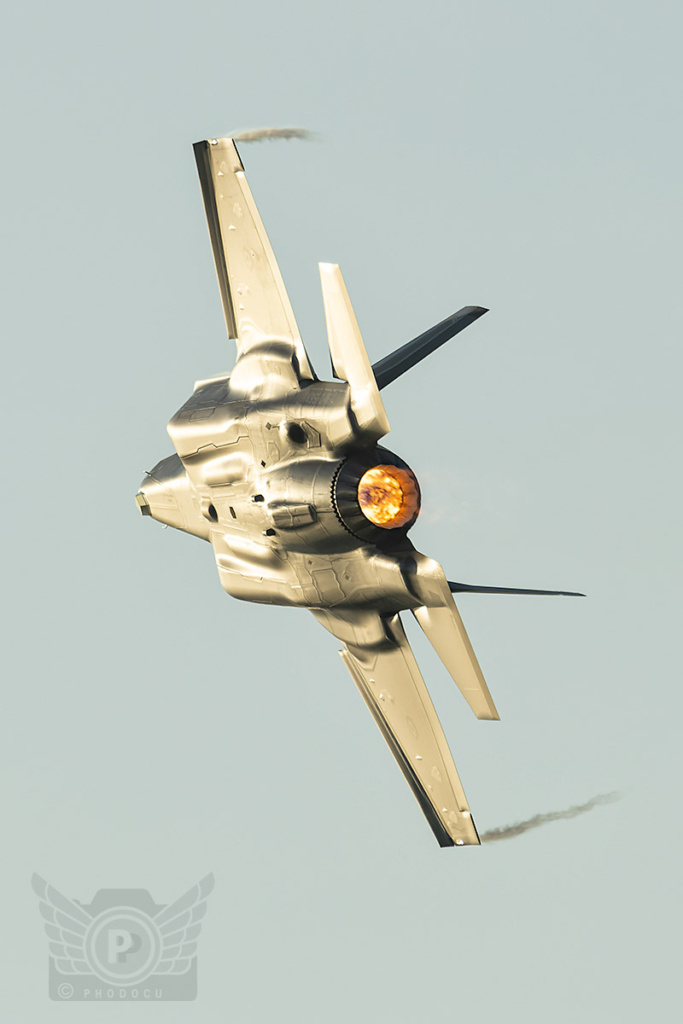 The grand finale in the afternoon was the handling display of the latest fighter in the Royal Australian Air Force (RAAF); the F-35A Lightning II. During a 10-minute aerobatic performance, the crowd was treated to a variety of turns, climbs and dive action while the afterburner was growling and glowing. In the 'golden hour' of sunset, body contours and vapor trails were nicely accentuated creating some magical views and amazing photo opportunities.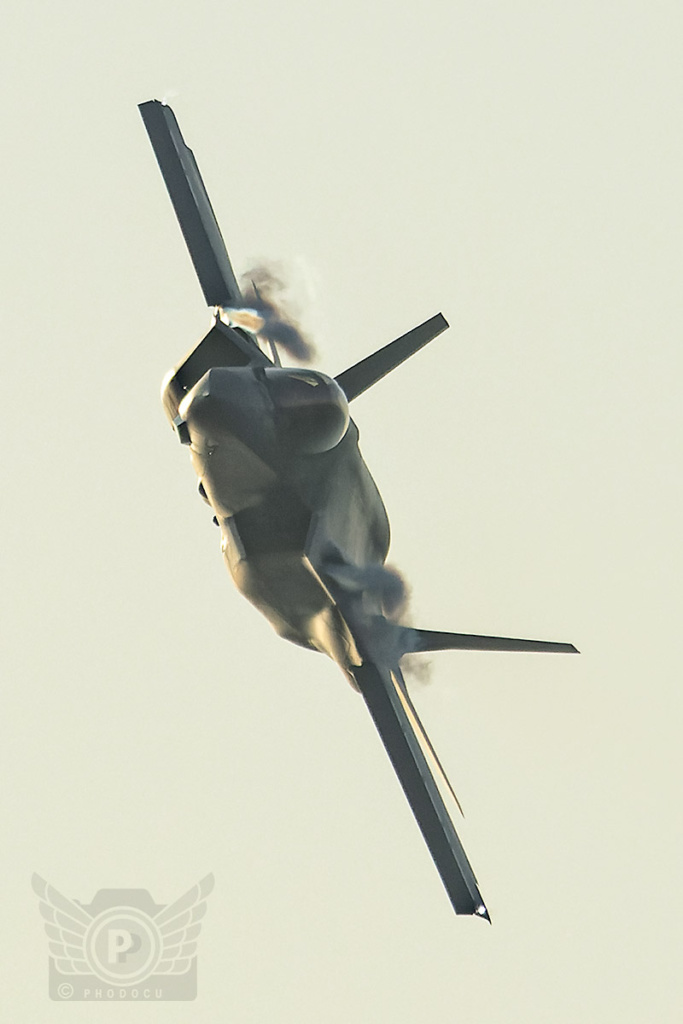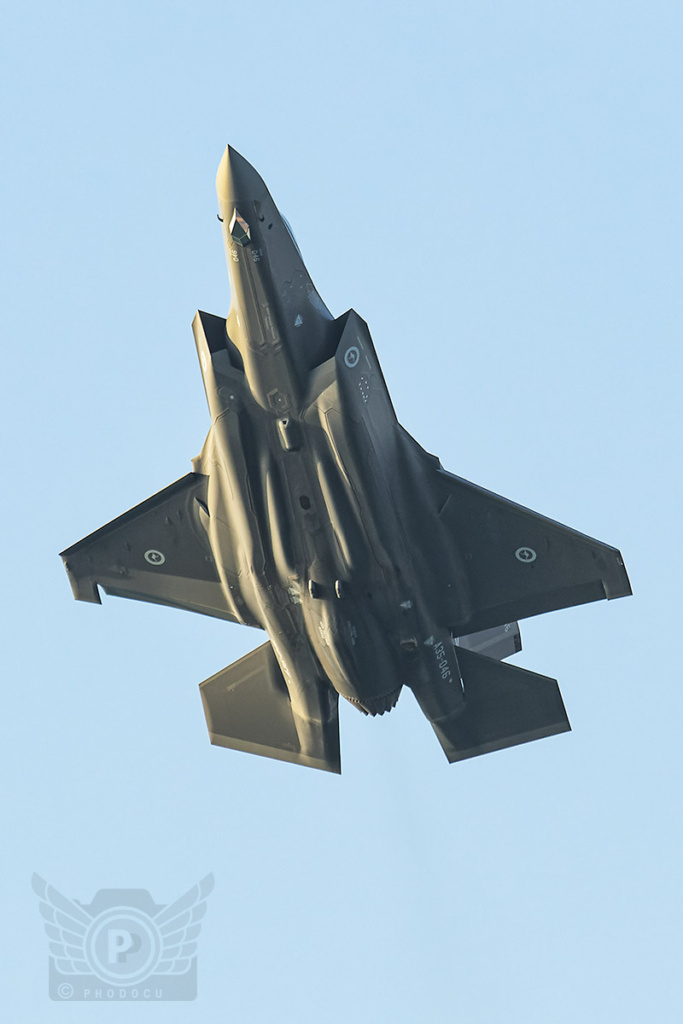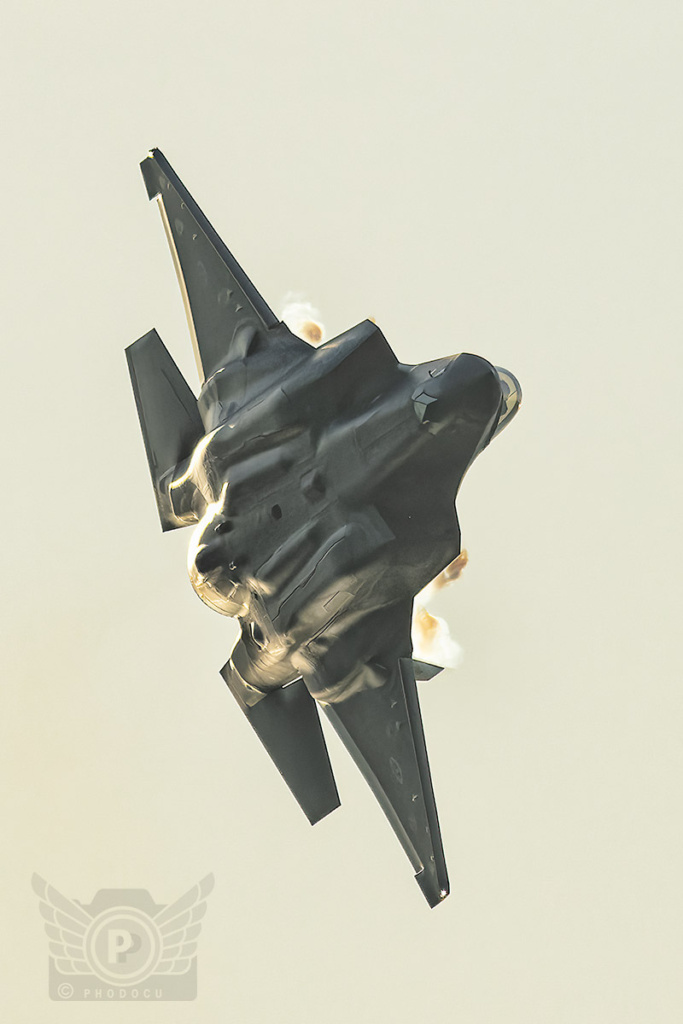 It was a nice and sunny Saturday morning on the 27th of August when the gates of RAAF Base Darwin opened up at 9 AM for the classic open day event during exercise Pitch Black. Entry was arranged by buses that picked up visitors from the nearby car park and some busstops along Stuart Highway. The crowd gathered early and everyone was very exited to see all the different aircraft that operated out of Darwin. From the bus it was a short walk through the security check and into the static display area.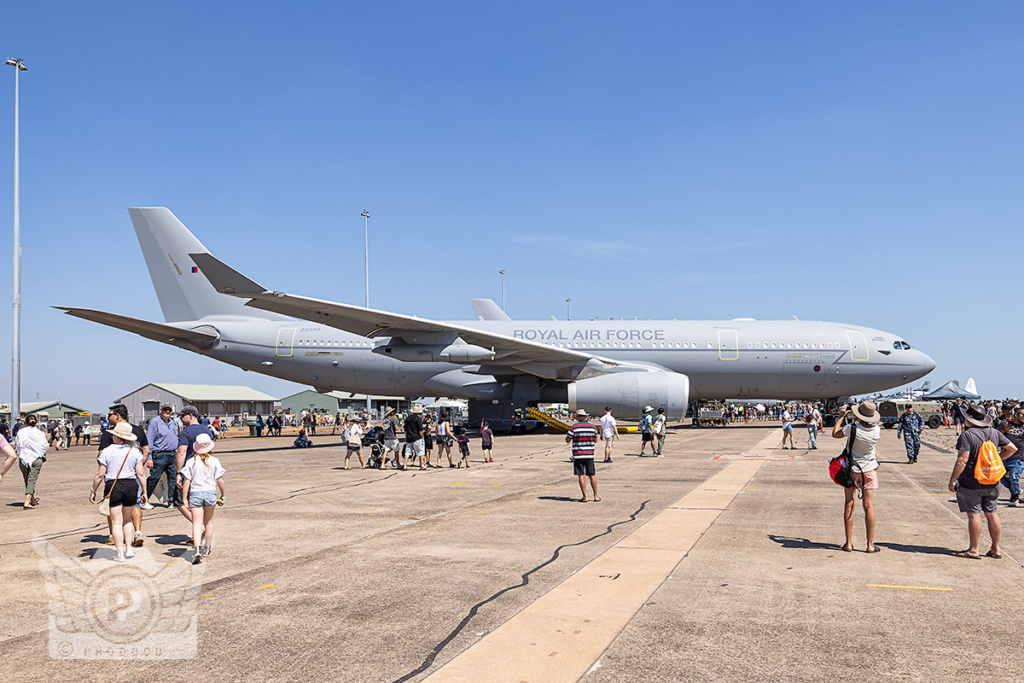 The static display was a good mixture of the various participants with large tankers, a few electronic early-warning aircraft and two lines of fighter jets filling the tarmac. Most nations had aviators and crew with stands selling memorabilia such as squadron patches, T-shirts and pins. They took their time talking with the crowd, answering questions which country they came from, details about their aircraft and of course posing for pictures.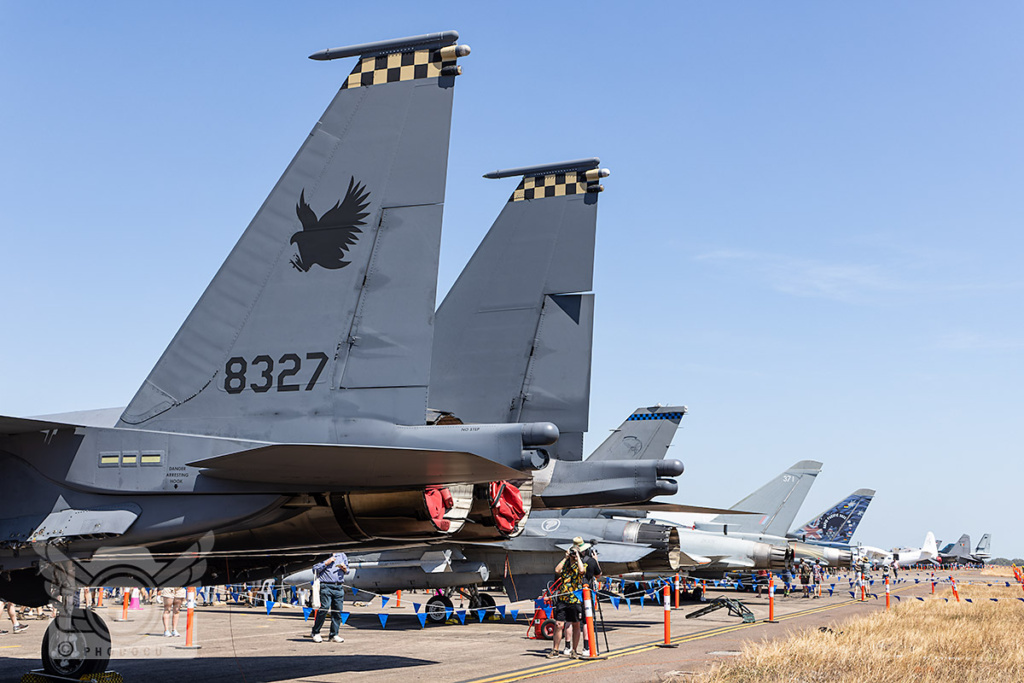 Some visitors from out of town planned their visit to Darwin especially during the days of these events and many had been here before. Also Australian and international aviation enthusiasts gathered here for this special event. For them it was nice to see first time participating Japanese F-2s, German Typhoons and South Korean KF-16Us as well as the aircraft from returning countries such as Indonesia, Singapore, India, USA, France and UK.
Some aircraft were fenced off, but most were accessible from both sides so people could walk around, take a close look at the airframes and shoot lots of pictures.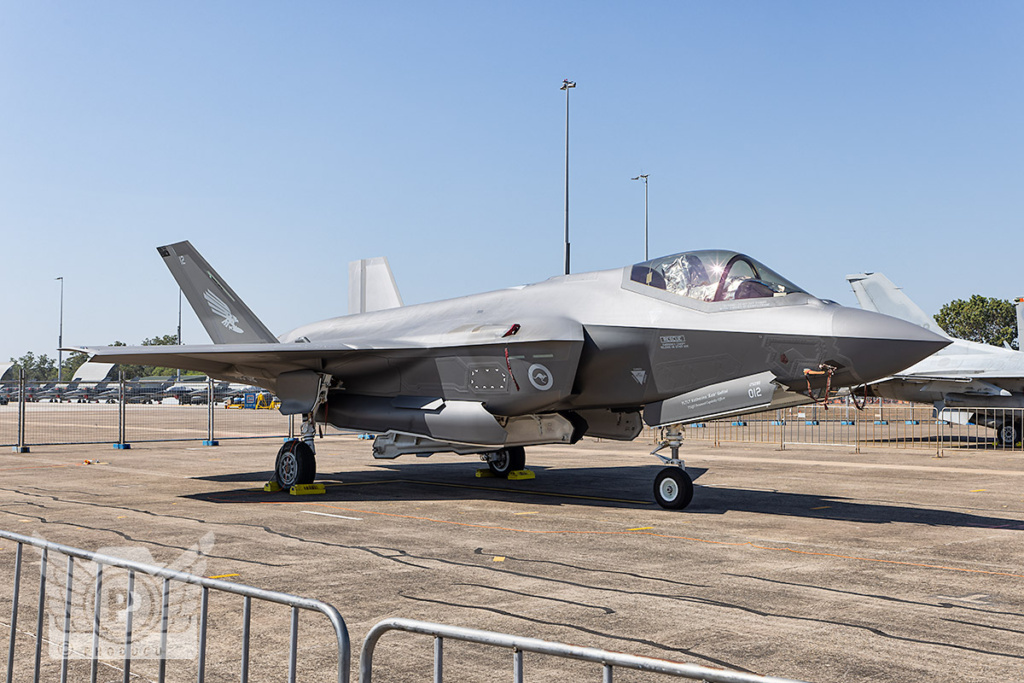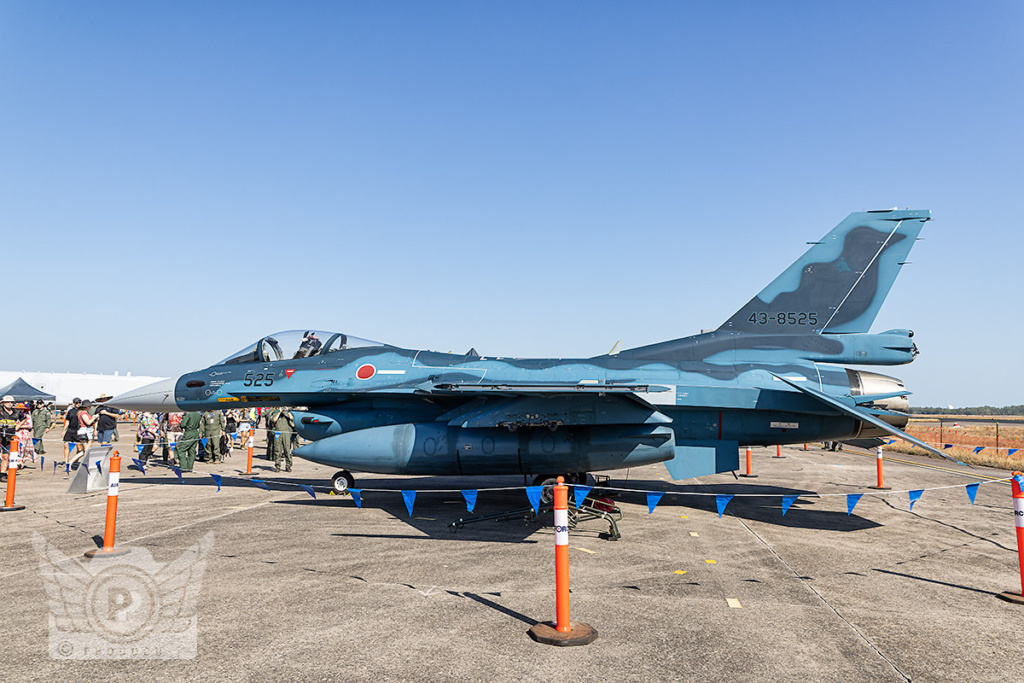 The most colorful aircraft on display was a German Air Force (GAF) Eurofighter Typhoon from the 74th Tactical Air Force Wing based in Neuburg. It had been beautifully painted for their 'Rapid Pacific 2022' deployment. Participating in exercise Pitch Black was just a small portion of their journey, as they would continue to Singapore, South Korea and Japan. Hence the incredible artwork covering most of the jet.
Long lines of people were patiently waiting for a short tour inside the Royal Air Force KC-30 Voyager and Multinational Multi Role Tanker and Transport Fleet (MMF) A330 MRTT aircraft. Others enjoyed the wide variety of food and drinks present at the event. Definitely something for everyone to enjoy and again a great succes.
Acknowledgement
Phodocu would like to thank all the personnel involved at RAAF Base Darwin for their hospitality.